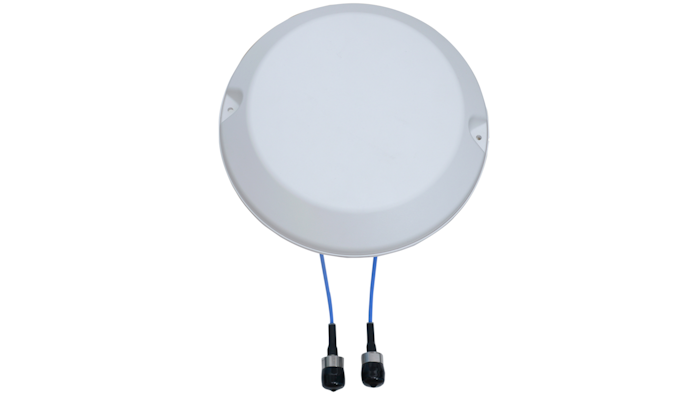 Laird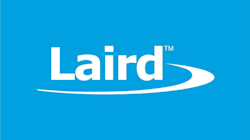 Laird Technologies
Laird Connectivity has announced the CMD69423P, an indoor MIMO ceiling mount antenna, suitable for 5G deployments, that delivers best-in-class performance with low-profile aesthetics.
Utilizing patent pending technology, the CMD69423P is a 2-port MIMO, omnidirectional, ceiling mount antenna that operates between 698-960 MHz and 1300-4200 MHz. The antenna's elements are designed with linear, vertical, and horizontal components and optimized to radiate a specifically-shaped pattern for best-in-class performance when installed on a ceiling.
Delivering reliable and robust performance without sacrificing aesthetics, the antenna is ideal for indoor environments such as business offices, retail malls, medical facilities, bus terminals, train stations, or any indoor application where wide-angle coverage is necessary for wireless deployment.
With its wide bandwidth, the CMD69423P covers CBRS and 5G spectrum to 4200 MHz. The antenna is designed with a low-profile, aesthetically-neutral housing, full plenum rating, Low PIM, and low port-port correlation, ensuring optimal MIMO performance.
For more information, visit https://www.lairdconnect.com/rf-antennas/cellular-antennas/das-mimo-antennas/cmd-series-2-port-ceiling-mount-omni.