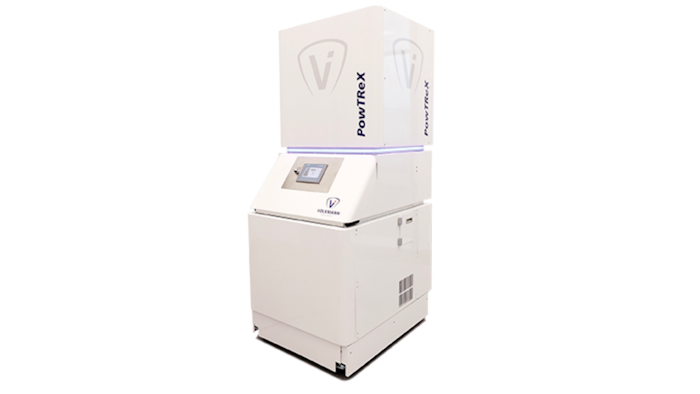 Volkmann
Volkmann's next generation pneumatic conveying system for additive manufacturing, PowTReX, is designed specifically to eliminate needless waste of costly metal powders and avoid risks when handling metal powders or toxic materials while keeping the manufacturing operation running at peak efficiency.
It does so by providing safe transfer, recovery, extraction and return-to-use of materials with high bulk densities at high rates.
PowTReX is capable of handling metals and materials such as: 
Stainless steel

Aluminum alloys
Titanium
Chromium-nickel
Copper
And more 
Bulk densities range from 93 to 341 lbs/ft3. Standard conveying distance using a 63 micron mesh screen is 26 feet with longer distances possible. 
It operates at throughputs of above 1100 lbs/hr for stainless steel, and above 660 lbs/hr for aluminum powder. The unit is available in versions for a normal air environment or under an inert gas. Where inert transfer is required, the system is designed in a "closed loop" so that inert gas is both contained and reused, avoiding the additional cost of large volumes of inert gas. 
For more information, visit https://VolkmannUSA.com.