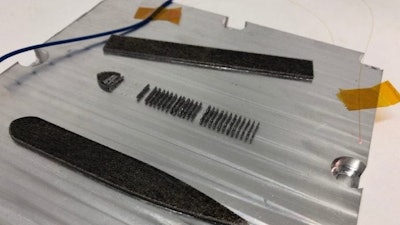 Fabrisonic
Fabrisonic, at the urging of one of its collaborators, has introduced a new tool for measuring the loads going through the build plate during an additive manufacturing process.
The company looked to build a plate using its UAM 3D printing technology and incorporating embedded sensors. Fabrisonic collaborated with EWI (PBF research) and Luna Innovations (Fiber Optic Sensors) to design and build an instrumented PBF build plate.
The SmartPlate is a build plate with sensors embedded into it that is made to your specifications. It can extract data from the sensors for real-time or post-processing analysis.