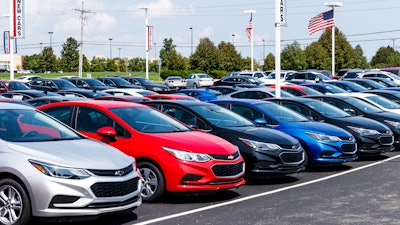 iStock
In recent years, U.S. automakers took steps to boost production of SUVs and pickups amid soaring customer demand.

The country's top vehicle maker, however, indicated this week it could shift its operations to focus more on less-expensive cars in the event of a recession.

The finance chiefs from both General Motors and Ford each addressed potential economic headwinds at a conference in New York on Tuesday, Reuters reported. GM's Dhivya Suryadevara and Ford's Matt Fields indicated their respective companies are making preparations for a recession as trade tensions between the U.S. and China continue.

Suryadevara told the conference although a recession isn't considered imminent, GM's preparations "make sure that we're all set for when the downturn does come," according to Reuters.

GM, according to the report, said it has cash reserves of $18 billion and, if a downturn hits, could shift to lower-cost vehicles or delay some capital investments.

Ford, meanwhile, said it has $20 billion in cash.

In addition to the trade spat and its threat to global economic growth, automakers are dealing with sluggish demand and higher costs for imported parts due to tariffs imposed by the Trump administration.