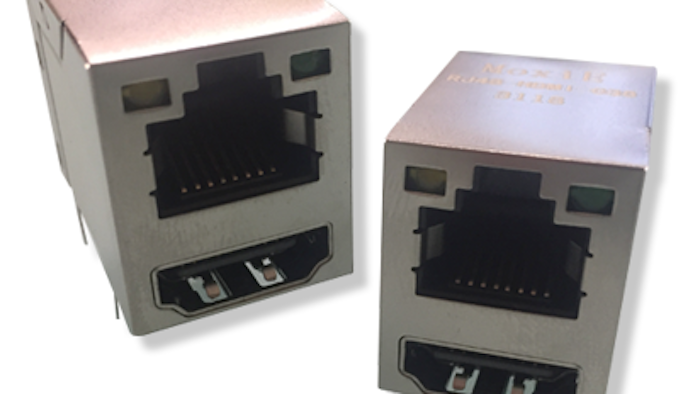 New Yorker Electronics
New Yorker Electronics Co.
New Yorker Electronics has released the new Moxie Inductor Corporation RJ45 Connector with HDMI connectivity. 
The MOX-RJ45-HDMI-038 series streamlines the audio/video interface by eliminating the need for two separate ports. The connectors are ideal for display controllers, computer monitors, video projectors, digital televisions and digital audio devices.
Standard operating temperature of -40°C to +80°C, with industrial versions available.

Voltage rating of 125VAC RMS and a current rating of 1.50AMP.

Dielectric strength of 1000VAC RMS 50Hz or 60Hz, 1 min.

Retention strength of 7.7KG.G Min between the jack and the plug.

Rated at a 30 Milliohms Max contact resistance and at 700 cycles per minute.

RoHS and REACH compliant.
For more information, visit http://www.newyorkerelectronics.com.