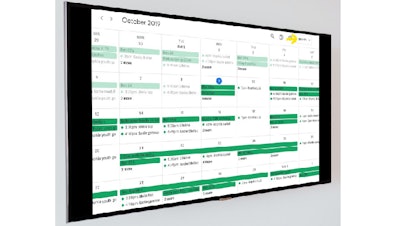 Retour Inc
Retour (Fort Lee, NJ), a provider of software applications and products which can run standalone or be integrated with existing systems, announced the release of Display4k, a SmartTV Application and Cloud Service to create and manage the SmartTV Whiteboards.
The solution consists of 3 steps:
Setup Google SmartTV:

Display4k Application, available for download on the Google Playstore, is installed on the SmartTV.

Create Presentation: Use a Google/Microsoft/Apple account to create the presentations to display.
Link Presentation to TV: Login to the Display4k Cloud Service and set the presentation to the desired SmartTV.
The presentation will display on an Google SmartTV. Any changes made to the presentation are automatically pushed to the SmartTV screen in real-time.
Several screens can be set to display the same presentations.
Presentations can be created in Word Documents, Powerpoint and Spreadsheets applications.
SmartTV Whiteboards offer:
Flexibility
Ease of use
Ability to update and view remotely
Ability to handle multiple presentations