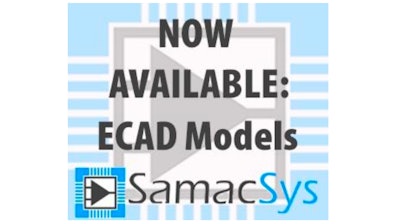 Sager Electronics
Sager Electronics announces the addition of electronic computer-aided design files to its product catalogs.
Sager worked with SamacSys, a Supply Frame company, to implement this new tool. SamacSys is the leading developer of software tools for creating and managing electronic component ECAD data.
With just a click of an icon, engineers on the Sager websites will be able to download an ECAD file directly into their CAD tool, request an ECAD file build for any parts where a CAD file doesn't exist, and view a 3D model of the product image.
To learn more, visit www.sager.com.