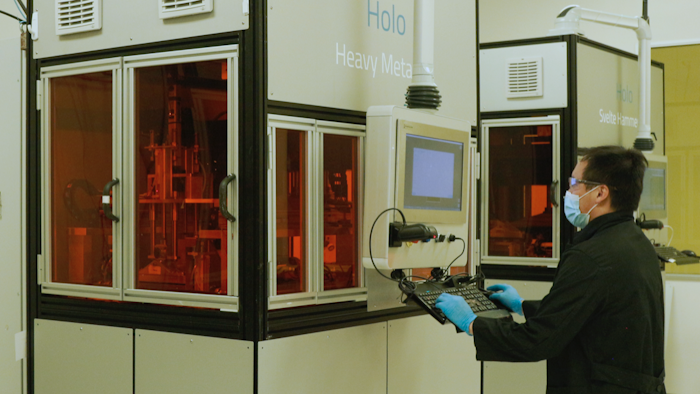 Holo
Bay Area metal 3D printing company Holo on Tuesday launched a new platform that it says is the first of its kind in the additive manufacturing sector.
Holo officials said its PureForm platform uses proprietary technology to print metal parts at higher resolutions and production-scale volumes — at "a fraction of the cost" of existing technologies.
Holo, which was spun off from software developer AutoDesk in 2017, said that instead of selling printers to companies, it offers manufacturers the ability to access high-performance components from its new facility in Newark, California, which will be able to make tens of thousands of parts per month.
"We are lowering the barriers to adoption by offering additively manufactured parts to our customers and addressing the largest sector of the AM market with finished parts," Holo CEO Hal Zarem said in a statement.
The company said its first commercial material is copper, a vital metal for thermal and electrical applications. Although it accounts for the third-largest materials market in the world, Holo officials said copper is difficult for conventional 3D printing systems.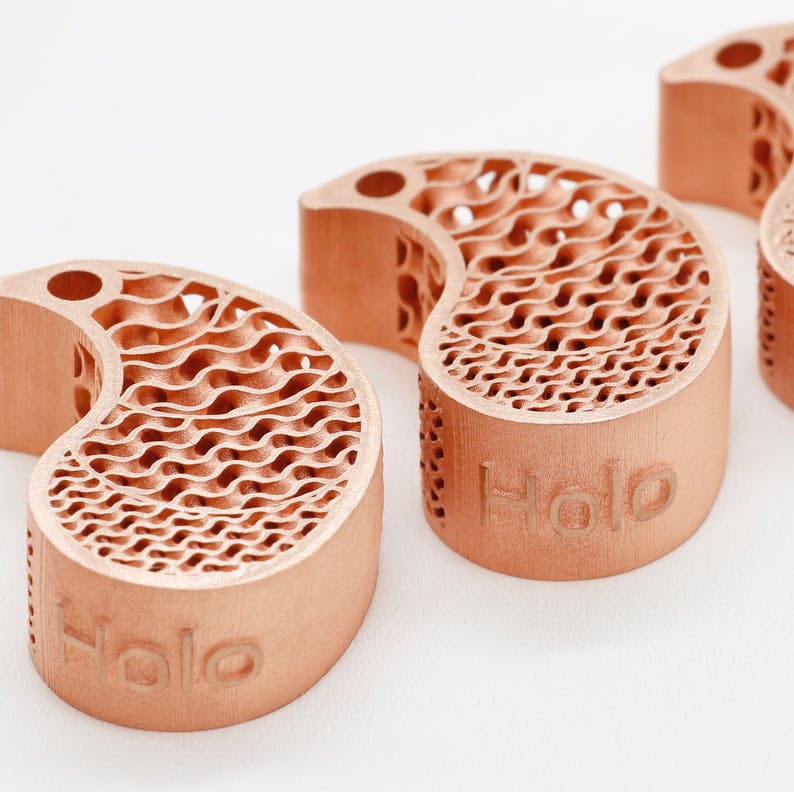 Holo
The company said its printable, 99.9% pure copper material retains copper's bulk conductivity properties, which enabled the company to focus on cooling applications for high-performance computers, electric vehicles, heat exchanges, electrical interconnects and radio frequency antennas.
Holo officials added that the company is providing samples of stainless steel to its customers, which could open a broad range of additional applications, including medical devices and aerospace manufacturing.