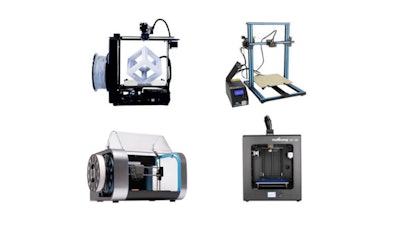 Premier Farnell
Technology distributor Premier Farnell last week announced an update to its website showcasing 3D printing and related products.
A dedicated additive manufacturing section of the website highlights materials offered by Premier Farnell as well as solutions from 3D printing companies Lulzbot, Multicomp, Creality, Makergear, Craftbot and Photocentric.
The company also introduced a series of webinars "covering all aspects of the technology."
"This new resource on the website provides customers with direct access to key supplier resources, including videos and case studies, as well as an evaluation of the pros and cons of using 3D printing and the alternative technologies available," said James McGregor, who heads the distributor's test, tool and production supplies division.