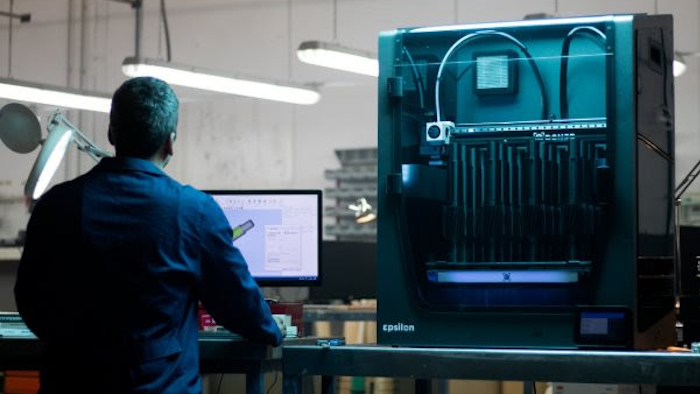 BCN3D
Companies with the most demanding industrial requirements now have a new solution for all their 3D printing needs.
The tech company BCN3D, which designs and manufactures professional 3D printers, has taken innovation to a new level by releasing its new printer BCN3D Epsilon. The new addition to its range of printers provides professional and industrial sectors with added-value solutions and brings industrial power to the workbench.
The printer is capable of easily processing technical materials thanks to its completely enclosed passive heated build chamber. Some of the features that set it apart are its use of fiber-reinforced materials for tougher applications in industrial settings, its mass printing capabilities, and its Independent Dual-Extruders (IDEX) technology which increases printing productivity.
BCN3D is taking a giant step forward in innovation by positioning itself as a provider of 3D printing solutions for more demanding work settings. This powerful technological advancement is designed to help companies deliver large-scale parts with industrial grade materials.  This new printer provides solutions to companies that are looking to integrate a powerful tool into their most demanding work settings. 
For more, visit https://www.bcn3d.com.