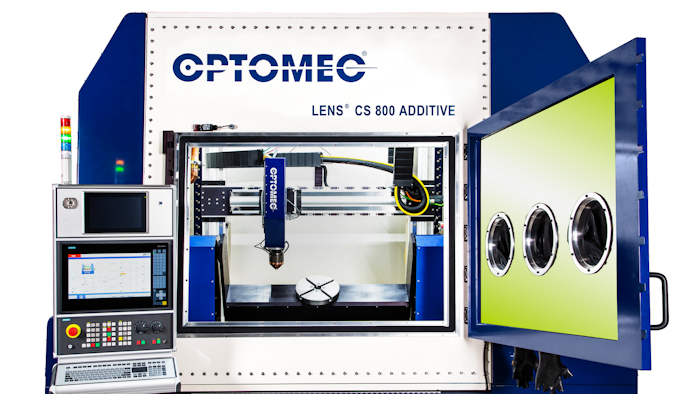 Optomec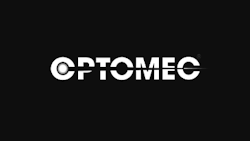 Optomec
Optomec announces the release of the new LENS CS 600 and CS 800 Controlled Atmosphere DED Systems.
These new additions to the Optomec Laser Engineered Net Shaping (LENS) Classic System Series are configurable and maximize the process build envelope with a minimal system footprint.
The LENS CS 600 and CS 800 come standard with controlled atmosphere chambers allowing for processing of both non-reactive and reactive metals in an atmosphere that keeps moisture and oxygen levels at less than 10 ppm. 
Optomec LENS systems use an additive manufacturing technique called directed energy deposition (DED), where high-powered lasers build structures layer by layer directly from powdered metals, alloys, ceramics, or composites to produce fully-dense parts with excellent mechanical and fatigue properties.
The base LENS machines are equipped with a linear three axis motion system, but optionally can be delivered with a user interchangeable rotary table and/or tilt-rotate trunnion for four and five axis operations. 
For more information, visit http://optomec.com.