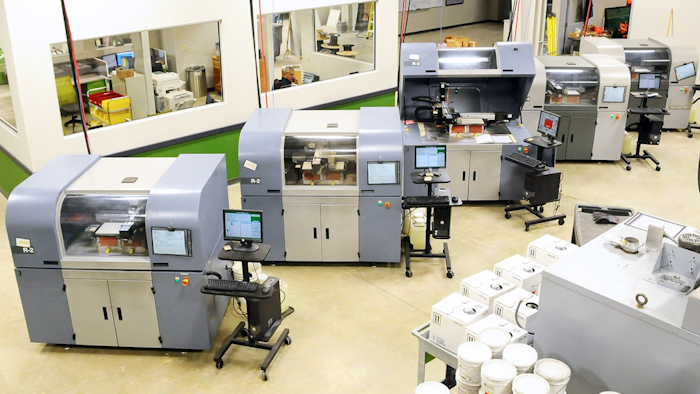 The ExOne Co.
A collaboration between two Ohio Valley 3D printing companies led to the development of a novel process for rapid tooling, company officials announced this month.
The ExOne Co., headquartered outside Pittsburgh, and Catalysis Additive Tooling, based near Columbus, Ohio, detailed a process that uses ExOne's binder jetting to enable fast, efficient production of low- to medium-volume parts.
"With an ever-increasing number of applications, we are finding that our go-to technology for development of thermoforming, composite and foam tooling is binder jetting," Catalysis President and CEO Darrell Stafford said in a statement.
The companies 3D-printed an ExOne sand mold based on customer specifications, then coated the mold to allow production of plastic, fiberglass, foam or composite parts through more conventional manufacturing processes, such as injection, vacuum-forms or casts.
The technique results in a unique, reusable tool that provides speed and cost benefits to manufacturers, officials said.
"This collaboration with Catalysis represents yet another avenue for us to deliver the benefits of our 3D printing binder jetting technology to the market," said ExOne CTO Rick Lucas.