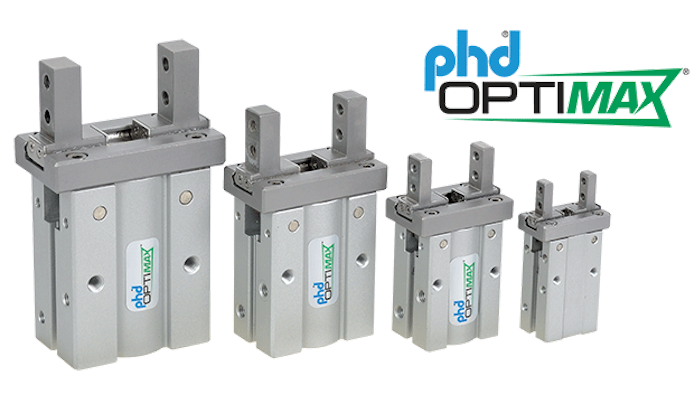 PHD Inc.
In a continuing effort to expand the Optimax product line, PHD is proud to release a drop-in replacement gripper targeted to the OEM market.
The PHD Optimax Series OGZ Pneumatic Miniature Parallel Grippers feature an integral linear guide for high rigidity and precision.
They are available in four sizes with base dowel mounting for accurate locating and standard magnets on pistons for externally mounted switches and fulfill a variety of applications. Also offered is an optional switch bundle making it easier and more cost effective than purchasing separately.
To learn more, visit www.phdinc.com/ogz.