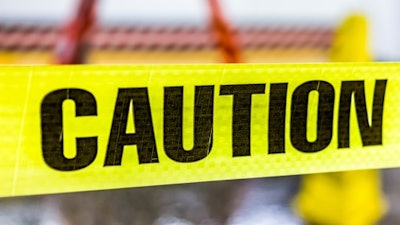 The U.S. Department of Labor's Occupational and Health Administration (OSHA) announced last week that it has cited a Georgia-based Powertrain manufacturer for exposing employees to multiple hazards, following a fatality at the company's West Point, GA facility on March 9, 2019.
OSHA has proposed $68,194 in penalties against Hyundai Transys Georgia Powertrain Inc., which operates as Powertech America Inc., for exposing employees to struck-by and fall hazards. The employee was killed when a transmission turnover machine activated when the employee was performing maintenance.
Lanett, AL-based The Times-News reported March 11 of this year that the victim was a 34-year-old man from LaGrange, AL.
"We are not able to comment at this time and refer you to the team at Powertech for any further statements," Kia Motors Manufacturing Georgia in a statement following the accident. "Our thoughts are with the victim's family, friends and co-workers during this difficult time."
OSHA said it cited the company for failing to train employees to control the release of hazardous energy and use energy isolation devices, as well as failing to provide lockout procedures to employees in their native language, provide fall protection and implement a hearing conservation program. OSHA conducted the inspection in conjunction with the Agency's Regional Emphasis Program for Safety Hazards in Auto Parts Industry.
"Failure to adequately control hazardous energy is a leading cause of serious injuries and fatalities in the auto parts industry," said OSHA Atlanta-West Area Director Jeffery Stawowy. "Employers must provide workers with the tools and information needed to ensure safety for themselves and coworkers."
The company has 15 business days from receipt of the citations and proposed penalties to comply, request an informal conference with OSHA's area director or contest the findings before the independent Occupational Safety and Health Review Commission.