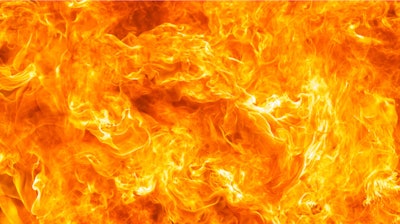 A fire at a factory in east China's Zhejiang province killed 19 people Sunday, according to local officials.
Multiple news outlets have reported that the fire broke out Sunday at a facility owned by the Ruiqi Daily Necessities Company in Ninghai county. Eight people were rescued from the fire, including three with injuries — two of which are critical — according to Ninghai authorities.
The local government first stated the news on its Twitter-like Weibo account, noting that the fire was put out three hours after it started.
The cause of the fire is under investigation.
The blaze occurred a day after 36 people were killed in a collision between a bus and truck in China's eastern Jiangsu province, and is the latest industrial tragedy in China over the past year. This past July, 15 people were killed in an explosion at a gas plant in central China, four months after 78 were killed in a blast at a chemical plant in Jiangsu that injured hundreds more. In November 2018, 23 people were killed and another 22 were injured when a truck carrying combustible chemicals exploded at a factory entrance in the northern city of Zhangjiakou — the upcoming host of the 2022 Winter Olympics.
On Tuesday, China will celebrate the 70th anniversary of the founding of the People's Republic of China.