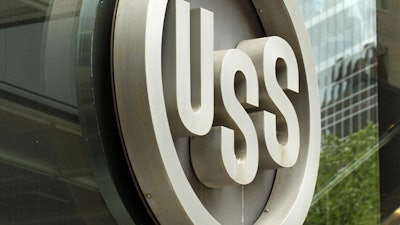 AP Photo/Gene J. Puskar, File
U.S. Steel recently outlined plans to temporarily lay off dozens of workers as it curbs production at its plant in suburban Detroit.

The steelmaker said in June that it would idle furnaces in Michigan and Indiana in response to slowing demand. This week, Reuters reported this week that the company also notified Michigan officials earlier this month that it expects to cut less than 200 employees at its Great Lakes Works.

U.S. Steel's June statement said only that its plants would resume normal operations "when market conditions improve," but the Michigan filing indicated that the layoffs could last for more than six months.

A United Steelworkers union representative told Reuters that layoffs are also planned for the Gary Works facility in Indiana, but the company responded that no changes were expected at that plant "currently."

The report comes amid rising trade tensions, sliding industrial output and growing concerns about a recession.