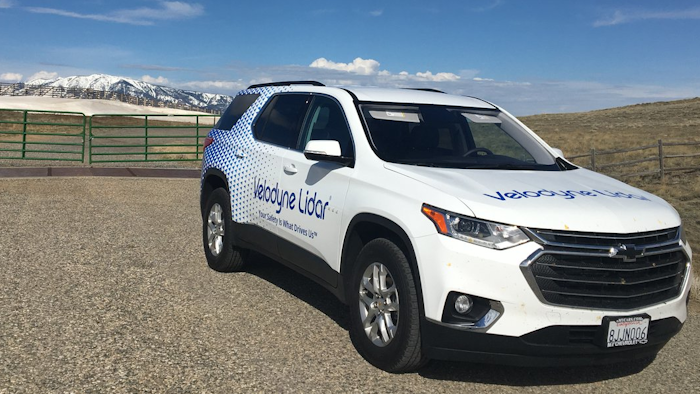 Velodyne Lidar Inc. (Twitter)
Silicon Valley lidar sensor developer Velodyne plans to dramatically expand its manufacturing capabilities under a new agreement with Japanese camera maker Nikon.

The deal, announced Thursday, would see subsidiary Sendai Nikon Corp. begin mass-producing lidar sensors in the second half of 2019. Velodyne Lidar officials said the agreement would help reduce the cost of its sensors and enable the company to expand both in the auto industry and to other emerging sectors, including aerospace, agriculture, robotics and security.

"Lidar sensors will retain the highest standards while at the same time achieving a price that will be more affordable for customers around the world," Marta Hall, Velodyne's president and chief business development officer, said in a statement.

Lidar, which uses light pulses to identify nearby objects, is used in driver assistance technologies and rapidly advancing autonomous driving capabilities. Velodyne said although it supplied thousands of sensors to more than 250 companies worldwide to date, the new agreement will allow it to produce millions for automakers and other manufacturers.

Nikon, meanwhile, plans to combine own optical and precision manufacturing capabilities with lidar technology. The camera and optics company invested $25 million in Velodyne last year, and officials called Thursday's announcement a first step in their collaboration.

"Since the investment, both companies have been investigating a business alliance that includes collaboration in technology development and manufacturing," the companies said.