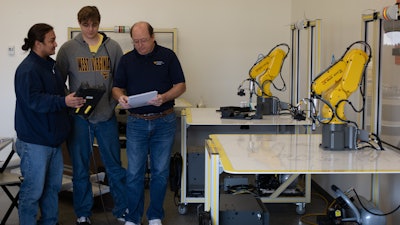 West Virginia University at Parkersburg
Students at West Virginia University at Parkersburg will be able to learn automated manufacturing using high-tech robotic arm equipment, thanks to a grant from the West Virginia Community and Technical College System.
The college has used the $379,000 award to install five robotic arms. Two faculty members traveled to Michigan for equipment training.
The robotic arms will be used in the advanced manufacturing technology degree program this fall. The arms have the approximate size and reach of a human arm. The school says students will learn to program the robots to perform various tasks, such as sorting, stacking and packaging.