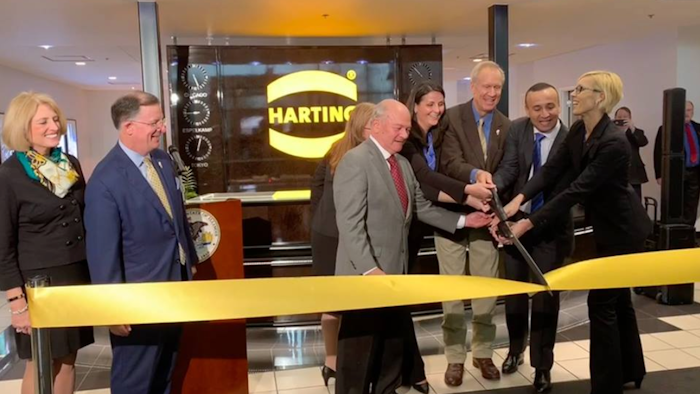 Office of Gov. Bruce Rauner (Facebook)
German industrial technology firm Harting last week announced plans to expand its North American headquarters in suburban Chicago.

The $6 million project will add a lab and showroom to the current distribution center in Elgin, Ill., and increase the campus' injection molding and die-casting capabilities. The expansion is expected to add 150 employees to its current Illinois workforce of 112.

Illinois officials said the announcement followed a trade mission by a delegation of business leaders and elected officials, including Gov. Bruce Rauner, this spring.

"We are proud of our contributions to Illinois' manufacturing legacy, and this next phase in our journey will only build upon our current successes within the North American market," said Jon DeSouza, the company's North American president and CEO.

A portion of the added facilities is expected to begin operating by January.