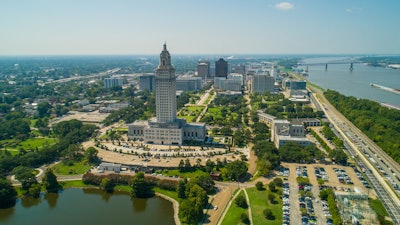 iStock
Louisiana students who complete specified courses in science, technology, engineering and mathematics may soon be able to earn special endorsements on their high school diplomas.
Louisiana Board of Elementary and Secondary Education members are scheduled soon to consider the new diploma endorsements for completion of what are popularly known as STEM courses.
State education superintendent John White says the endorsements — represented by a gold or silver seal on diplomas — will be an incentive to engage in STEM course work.
A Department of Education news release says silver seals will go to those who complete a subset of specified STEM courses. A gold seal will go to those who complete all of the courses.
BESE's Academic Goals and Instructional Improvement Committee will vote on the diploma endorsements Tuesday. The item is expected to move to the full board for approval Wednesday.
The department says the proposed endorsements are part of the state's broader push to boost STEM education and career preparation.
"More than half of Louisiana students are interested in pursuing careers in STEM fields, but only 10 percent meet the benchmark demonstrating their readiness for math and science coursework in college," White said in the news release. "Louisiana is working to change this by ensuring students have exposure to STEM coursework and credentials starting in the early grades and continuing through college."