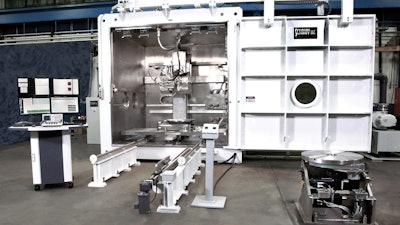 Sciaky Inc.
Sciaky Inc. this month announced plans to deliver its metal 3D printing system to Canadian manufacturer Burloak Technologies next summer.

The company's Electron Beam Additive Manufacturing 110 System will bolster Burloak's 3D printing capabilities for components in the aerospace, automotive, energy and medical sectors. A large-scale titanium part, for example, could be produced in days, Burloak's co-founder said.

"We are already engaged with several aerospace end-users who have started the qualification process with us," Peter Adams said in a statement.

Sciaky last month announced an agreement to supply an EBAM system to Michigan factory-as-a-service FAMAero.