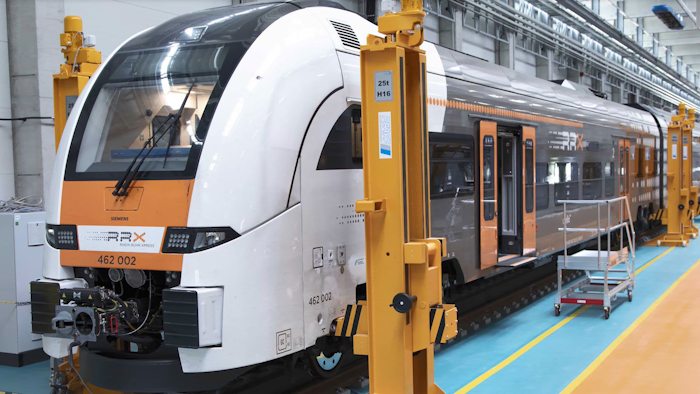 Business Wire
Siemens' transportation subsidiary this week announced the opening of a state-of-the-art maintenance center for trains.

Siemens Mobility officials expect the RRX Rail Service Center outside Dortmund, Germany, to accommodate about 100 trains per month using digital technology and 3D printing systems.

"We believe our RRX Rail Service Center is the most advanced train maintenance center in the world," Siemens Mobility additive manufacturing head Michael Kuczmik said in a statement. "Bringing together a range of innovative digital technologies, we can significantly increase the efficiency of our customer's rail operations."

Company officials said the facility is the most digitalized of its kind in the industry, and that its service operation primarily relies on a 3D printer produced by Stratasys.

3D printing, instead of conventional casting, cuts the time needed to manufacture replacement parts by up to 95 percent, and enables Siemens to respond to demand for custom or one-off components.

The operation also eliminates the need to keep an inventory of spare parts on hand.

In addition, 3D printing bolsters the center's tooling capabilities, including for traditionally difficult-to-produce tools needed to maintain train chassis.

"The ability to 3D print customized tools and spare parts whenever we need them, with no minimum quantity, has transformed our supply chain," Kuczmik said.