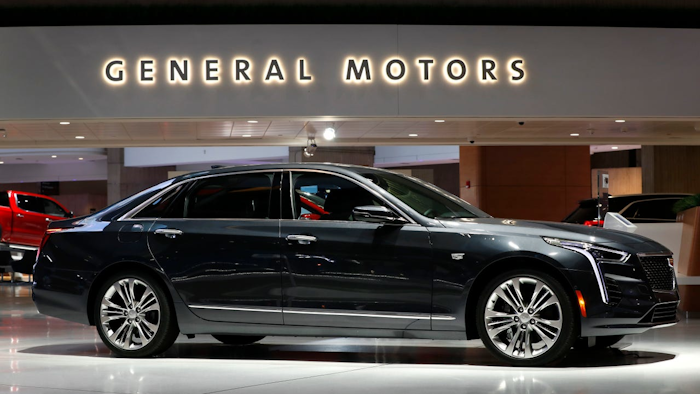 AP Photo/Paul Sancya
General Motors this week detailed plans to expand its semi-autonomous driver assist technology to nearly two dozen vehicle models in coming years.

The automaker's Super Cruise system debuted on the Cadillac CT6 sedan in 2017. That model is being phased out, but an upgraded version of the advanced driving system will be installed in two other Cadillac sedans and the next-generation Escalade SUV.

GM officials expect to add Super Cruise to 22 vehicles overall by 2023, CNBC reports.

"We are rolling this out in a very big way," GM President Mark Reuss told investors in New York on Wednesday.

Super Cruise, along with Tesla's Autopilot, uses sensors, cameras and radars to automatically steer within lanes and adjust speeds, with a lane change feature reportedly on the way in the upgraded version. Unlike Autopilot, however, the system is restricted only to select stretches of approved highways — currently about 200,000 miles in the U.S. and Canada.

GM did not disclose which additional models would include Super Cruise, but Reuss told the network that the list would include more SUVs as well as pickups.