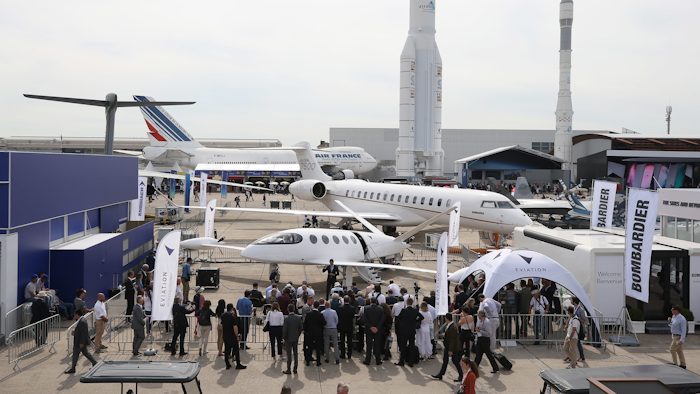 Eviation Aircraft Ltd.
An electric aircraft startup on Tuesday announced its first agreement with a commercial air carrier as it prepares for its initial test flights this year.

Eviation said its agreement with Massachusetts-based regional carrier Cape Air includes a "double-digit" purchase option to incorporate the Alice all-electric plane into its current fleet of 92 small airplanes.

The Israeli aerospace company expects to receive certification for the plane in 2021 and begin shipping the following year. Officials say the Alice, the world's first all-electric passenger plane, can transport nine people up to 650 miles on a single charge at speeds of more than 250 miles per hour.

"By securing our first commercial customer with a large and well-respected regional airline such as Cape Air, we have demonstrated and proven Alice as a leader in first-to-market innovation and reliable zero-emission aviation," Eviation CEO Omer Bar-Yohay said in a statement.

Eviation's technology includes novel battery, thermal management and autonomous landing capabilities, as well as aircraft frames made of composite materials. German industrial giant Siemens will provide the Alice's propulsion systems.

Cape Air officials said the agreement marks "the next chapter in our future."

"We are stewards in what is the world's single most emissions-laden industries," said Dan Wolf, the airline's founder and CEO.