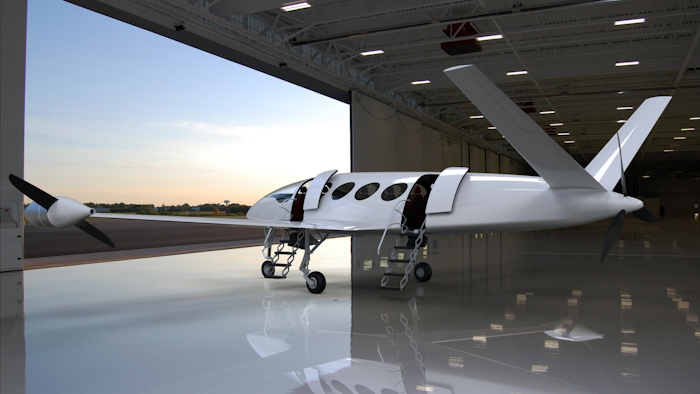 Eviation (Twitter)
German conglomerate Siemens will provide the propulsion systems for the world's first all-electric passenger plane, the aircraft's developer announced this week.

Israeli aerospace firm Eviation Aircraft said the newly announced partnership represents a significant step toward commercialization of its Alice model, a regional electric plane capable of transporting nine passengers up to 650 miles on a single charge at speeds of more than 250 miles per hour.

Eviation officials attributed the decision to Siemens' compact, efficient motors with "extremely" low weight, high power and the capability of meeting aviation industry demands and safety requirements.

The companies will work together to integrate the system into the aircraft's electronics, fly-by-wire connections, thermal systems and mechanical mounting.

Siemens officials said the deal would help the company advance efficiency, automation and electrification in the aviation industry.

"This partnership will serve as an industry milestone to demonstrate information exchange and system adaptations to create the first all-electric solution," Frank Anton, Siemens' head of eAircraft, said in a statement.

Eviation expects to conduct the first test flight of the Alice later this year. The company hopes to receive certification in 2021 and begin commercial shipments in 2022.