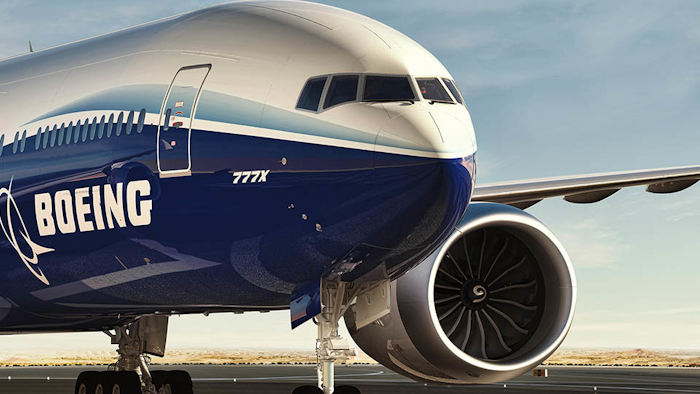 Boeing Co.
An engine problem reportedly threatens to delay the debut of Boeing's forthcoming large jet as the aerospace giant already struggles with its grounded 737 Max.

GE Aviation officials told reporters at the Paris Air Show that an issue with its GE9X engine will prevent the Boeing 777X from making its initial flight until later this year, The Seattle Times reports.

Bill Fitzgerald, GE Aviation's commercial jet engine chief, said although the company has already developed a solution for what will be the world's largest jet engine, the fix still needs to undergo testing and certification. GE will also need to retrofit 18 engines already produced.

Although Fitzgerald said the company is "pretty confident we'll get through the testing this year," the Times noted that because it typically takes at least a year to get from first flight to a commercial debut, the 777X appears likely to miss its initial commercial target of mid-2020.

According to the report, GE engineers discovered that some titanium parts showed excessive wear under the final, most intense phase of engine testing. GE said the problem would require airlines to send the engines in for maintenance prematurely. The company reportedly designed a more robust engine component, known as a stator, to replace the faulty ones.

Officials with the 777X's airline customers and suppliers alike expressed concerns about the potential delay to the Times, but both companies downplayed its potential impact at the air show.

"We still expect to have the airplane in flight test this year and enter into service next year," Kevin McAllister, who heads Boeing's commercial airplanes business, said at a press conference in Paris.