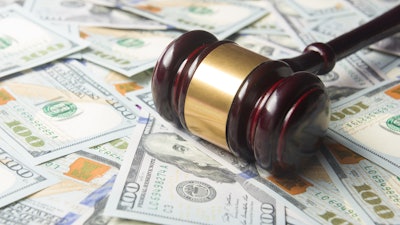 Based in Houston, TX, Dannenbaum Engineering Corporation (DEC) is a civil engineering company and a subsidiary of Engineering Holding Corporation (EHC). Last Friday, both DEC and EHC agreed to pay a $1.6 million criminal fine for its involvement in a multi-year conduit contribution scheme.
The companies entered a three-year deferred prosecution agreement (DPA) for violating the Federal Election Campaign Act.
In accordance with the DPA, the companies admitted that, from 2015 through 2017, DEC and EHC made $323,300 in illegal conduit contributions through various employees and their family members to federal candidates and their committees.
DEC corporate funds were used to advance or reimburse employees for these contributions.
DEC also did not notify the federal candidates that the corporation was the true source of the contributions.
The object of the scheme was for DEC, its now former CEO James Dannenbaum, and a former employee to gain access to and potentially influence various candidates for federal office, including candidates for the presidency as well as the Senate and House of Representatives.
The Department of Justice (DOJ) agreed to a DPA based on a number of factors, including DEC's cooperation with the investigation, the internal investigation conducted and the significant remedial measures taken.
For example, DEC altered its board structure to ensure the former CEO does not control the board and stopped all politically-related payments to its employees (including, but not limited to, payments treated as "marketing advances").
According to the Houston Chronicle, the company, under new CEO Michel Maksoud, will halt "all politically related payments to its employees" and terminate "any and all relationships with corrupt and questionable third parties."
DEC has to hire (or designate) a full-time chief governance and compliance officer. The DOJ also took into account the companies' inability to pay a fine.
The former CEO faces separate charges, and is due in court Friday.
According to the Chronicle, the 80-year-old Dannenbaum has been a major donor to Sens. John Cornyn and Ted Cruz as well as Gov. Greg Abbott, Attorney General Ken Paxton and Mayor Sylvester Turner.