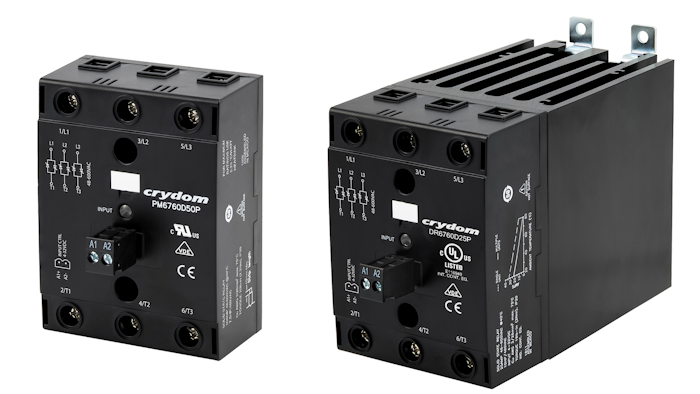 Sensata Technologies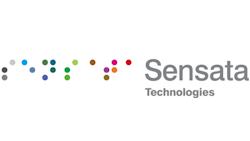 Sensata Technologies
Sensata Technologies announces the availability of two new 3-phase DIN rail and panel mount solid state relays, the DR67 and PM67 Series, for use in a variety of industrial power applications.
Expanding Crydom's proven NOVA22 solid state relay family, these new additions are ideal for use in large industrial equipment where highly accurate power control and ease of installation is required. The DR67 and PM67 Series are UL, VDE and CE certified for worldwide use in applications such as:
Pump controls
HVAC&R
Industrial ovens
Plastic injection
Molding
Food processing equipment
Packaging equipment
These two new SSRs feature high power density of up to 75 amps at 600 VAC per channel at 40°C in a compact, easy to install package. Other important capabilities include integrated over-temperature protection with optional alarm output, a choice of two or three controlled leg options, built-in over-voltage protection, and a choice of either AC or DC control.
To learn more, visit www2.sensata.com/3-phase-nova22.