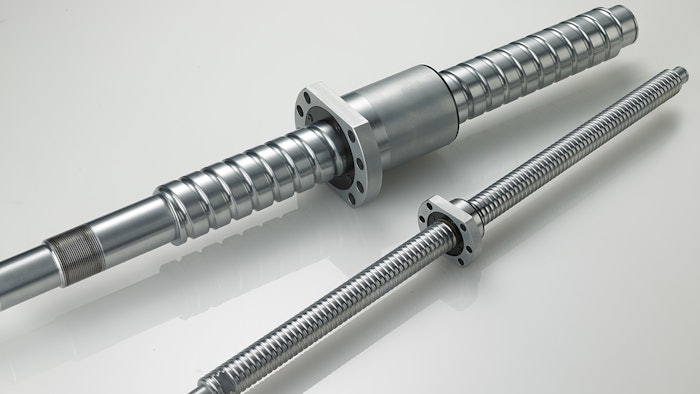 THK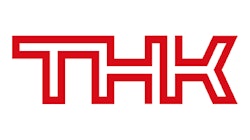 THK Co.
THK's new Type SDA-V/SDAN-V Caged Ball Screw is engineered to enable the development of high-speed, compact machine designs.
Featuring newly developed circulation components, the Type SDA-V/SDAN-V picks up balls in the tangential direction and achieves a maximum rotational speed of 5,000 RPM (DN value of 160,000 max.). Torque remains stable even during long periods of high-speed operation. Type SDA-V/SDAN-V nut dimensions conform to DIN standards (DIN69051-5).
The Type SDA-V Caged Ball Screw is ideal for a wide range of applications, from small electronic component machinery to large general industrial. Fifty-nine products are available with a combination of shaft diameters from ø12 to ø50 and leads from 4 mm to 50 mm. Clearance can be selected, including an axial clearance of 0 or less.
The Type SDAN-V Caged Ball Screw is designed with higher axial rigidity than the Type SDA-V. It is suitable for use with NC machine tools and precision equipment when is it necessary to minimize displacement from the force of cutting. Shaft diameters range from ø31 to ø50 and leads from 10 mm to 20 mm. A double nut is used to achieve axial clearance of 0 or less.
Full-ball versions are available for both the Type SDA-V and the Type SDAN-V.
The Type SDA-V/SDAN-V features patented THK Caged Technology for smooth and quiet motion. Caged Technology employs a synthetic resin cage with a patented curvature that cradles each ball and separates it from the next. The spaces between the rolling elements retain grease and act as a lubrication system for long-term maintenance-free operation. Other Caged Technology benefits include increased speed and accuracy, decreased noise levels, low dust generation and long life.
To learn more, visit www.thk.com.