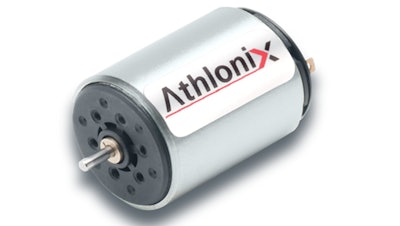 Portescap
In miniature DC motor applications across a variety of industries, electromagnetic brakes are an effective means of slowing or stopping moving loads. Although it's possible to implement other, more conventional torque control options with miniature DC motors, electromagnetic brakes offer an exceptional combination of precision, small size, reliability, energy efficiency and cost savings. This article will describe the different styles of electromechanical brakes available to machine designers, along with their benefits and drawbacks.
Typical electromagnetic brakes employ a fixed field coil that acts as an electromagnet to generate torque to brake or hold the load. The coil's electromagnetism controls an armature that either engages or disengages with a structure. The brake assembly includes a hollow shaft which mounts onto the shaft of the DC motor to save space.
Power-On and Power-Off Design Styles
Brakes that come in a power-on design only engage when current flows in the field coil. This is acceptable when the brake does not have to hold a high load, or if holding torque is not required after power-off. Alternatively, with a power-off brake, the brake remains engaged at all times unless current is flowing in the electromagnet. This creates an inherently safer design for some applications. Automated window shades, for example, require the safe holding torque control that power-off brakes provide, allowing the motor to hold the shade position when power is removed.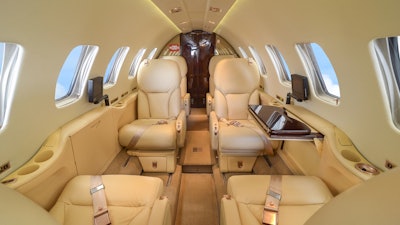 Spring-set brakes use the power-off braking principle to automatically stop and hold a load in power failure or emergency stop situations. Here, the braking force is applied through a compression spring, and the brake is typically released manually. These brakes allow repeated braking cycles from full motor speed with no torque fade, and they can be customized according to voltage rating and dynamic friction material depending on the spring force requirements. Spring brakes, however, can present backlash which can hinder their dynamic braking or precision holding efficacy.
Permanent magnet power-off brakes are a smart choice for applications requiring dynamic stopping and holding of a moving load, as well as high cycle rate stopping. This brake style is designed to engage magnetically and disengage electrically, providing safe holding in power shut-off. When voltage or current is applied to the brake, the coil becomes an electromagnet and produces magnetic lines of flux counteracting those of the permanent magnet. This action releases the armature, creating an air gap and allowing the load shaft to rotate. Increasing voltage or current controls the braking force with precision, unlike the spring brake's on/off functionality.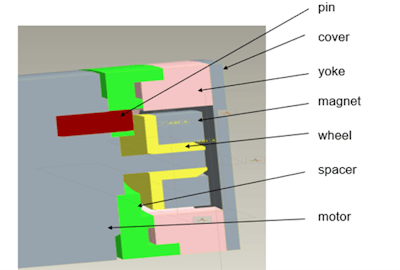 Permanent Magnet Electromagnetic Brake Considerations
Because the permanent magnet brake has no moving parts, it can operate both at very high speeds and without backlash for precision torque holding and dynamic stopping. A fixed connection between the armature, spring and hub allows precise control of the parts. These benefits make permanent magnet brakes particularly well-suited for use in robotic arm joints.
When implementing permanent magnet brakes, keep the following tips in mind: As heat is generated during dynamic braking, the brake must be correctly sized to deal with friction, load and torque requirements. The brakes also require constant and specific current, so pay close attention to conditions that may cause current fluctuations, such as high or changing temperatures, before use.
Consult With Your Miniature DC Motor Manufacturer
Portescap engineers regularly integrate DC miniature motor brakes into custom OEM designs. They work with customers to ensure exact sizing and specifications, and they can recommend the most effective electromagnetic brake type and features to address specific requirements. Each design includes rapid prototyping and testing to ensure safety and precision before volume production. Be sure to speak to our sales engineers to get started.
For more information on miniature DC motors, visit www.portescap.com.