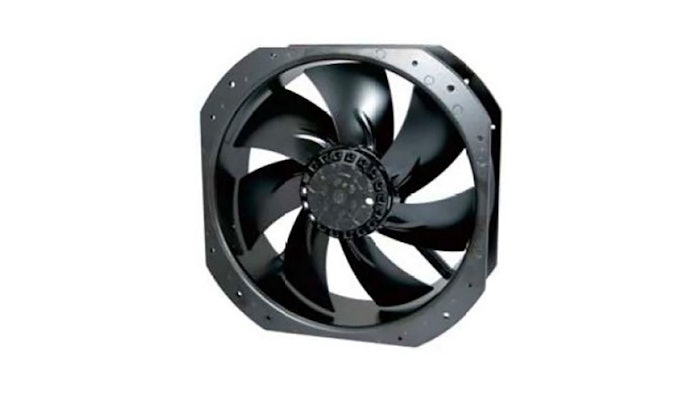 Orion
Orion Fans has expanded its IP69K rated fans to include both AC and DC versions.
Designed for applications that must withstand high temperature and high pressure washdown with water and cleaning chemicals, the IP69K rating offers the maximum environmental protection for electronics that are expected to work under the harshest of conditions. The IP69K rating ensures that no damage will occur to electronics during washdown procedures and that no contaminants will enter the fan motor.
IP69K AC and DC fans are rigorously spray tested with 80°C water every 30 seconds with the spray nozzle being 4-6 inches from the fan. The water sprays from four angles and is considered a high-pressure stream. The IP69K test specification was initially developed for vehicles, especially ones that need regular intensive cleaning like concrete trucks.
Because the IP69K rating provides protection against dust, high temperature and high pressure liquids, components rated to IP69K have also found uses in applications like food and beverage processing, where hygiene and cleanliness are vital. The medical industry has also employed IP69K components to simplify washdown of surgical equipment, monitoring equipment and other devices that come into contact with patients. Washdown is vital in medical applications to prevent mold and bacteria growth, as well as the spread of germs.
Additional markets that commonly employ IP69K rated components include:
Industrial
Marine
Mining
Oil & gas
Pharmaceutical
Wastewater
For more information, go tohttps://orionfans.com/group.php?name=IP69K-Rated-Fans&k=22