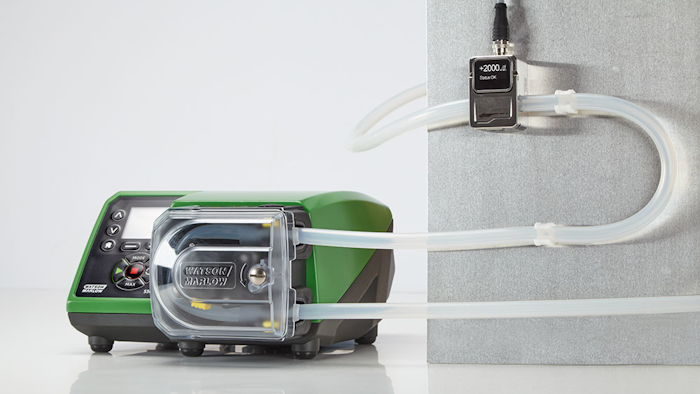 Watson-Marlow
The industry-leading range of 530, 630 and 730 peristaltic pumps from Watson-Marlow Fluid Technology Group is now available with EtherNet/IP control. 
The availability of this increasingly popular non-proprietary industrial network protocol provides pump users with access to fast, accurate performance data and seamless connectivity to modern PLC control systems and the IoT.
EtherNet/IP is supported by a wide range of automation and industrial process solution providers. The protocol offers all the benefits of modern digital networks, such as enhanced process control, lower running costs and minimized downtime. As a result, pump users no longer need digital gateways or expensive PLC interface cards, and can enjoy reductions in system cost, footprint and complexity. 
EtherNet/IP enabled Watson-Marlow pumps are fully compatible with advanced, distributed control systems and leading brands of PLC, including Rockwell Automation, Emerson (Delta-V) and Schneider. Set-up is quick and easy with an electronic datasheet and a Rockwell Automation 'add-on-profile' that provides simple network attribute tabs.
The pumps also include a direct interface to third-party pressure and flow sensors, which provides network access to sensor data.
Further information can be found at www.wmftg.com.