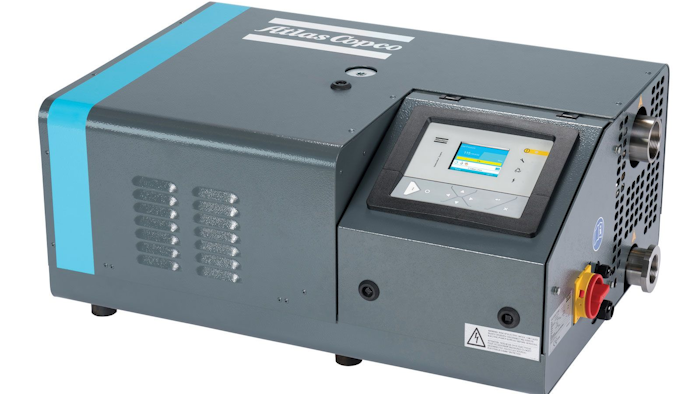 Atlas Copco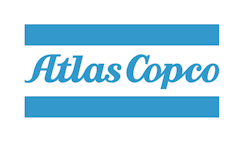 Atlas Copco
Built for rapid cycling and applications requiring continuous operation, the DHS VSD+ is a truly clean, zero-contamination range of four dry vacuum pumps that require no water or oil cooling.
By eliminating the need for the water dry screw technology typically requires, air cooling provides convenience and saves money on water and sewage costs. Plus, there's zero chance of water contaminating the final product.
Equipped with and controlled by the MKV Elektronikon, the pump is a pioneer in variable speed drive screw technology. Featuring a built-in variable frequency drive soft start, which improves efficiency and extends the lifetime of the motor, this range of pumps eliminates the need for costly control panels – the user simply needs to provide it with power. 
The pump easily integrates with plant-management systems, and users get the latest status updates on runtime, stopped hours, warnings, and fault and shutdown indications. Combined with Atlas Copco's SMARTLINK, the pump also offers unrivaled remote-monitoring capabilities.
Thanks to the completely dry operation of the range, no oil can migrate into the pump environment – ensuring a cleaner and safer working environment. The range is housed in a noise-reducing canopy that ensures a noticeably quiet, vibration-free operation with a low pitch sound level.
To learn more, visit www.atlascopco.com/en-us.