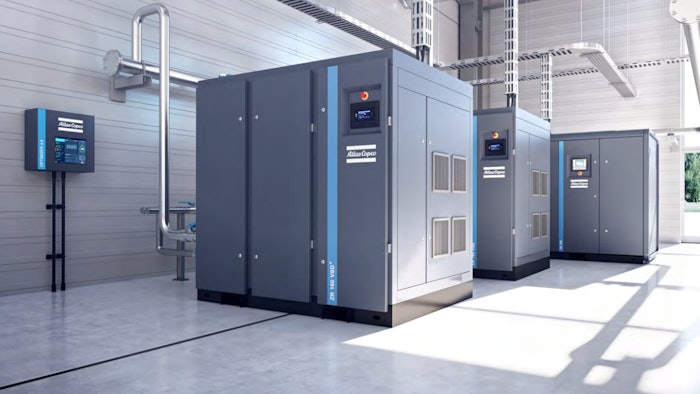 Atlas Copco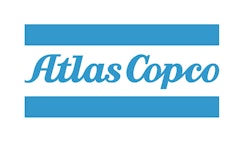 Atlas Copco
Atlas Copco Compressors has expanded its oil-free air compressor offering with the introduction of the new ZR 90-160 VSD+ (120-200HP) – delivering an average of 12% energy savings when compared to the previous industry-leading savings of the former generation. 
The most recent version of the ZR series provides the latest technology in oil-free rotary screw air compressor innovation – available with or without an integrated dryer; savings of up to 35% are possible depending on the application.
Ideal for applications in: 
Food and beverage
Electronics
Automotive
Textiles
Pharmaceuticals
The water-cooled ZR 90-160 VSD+ is equipped with two high-efficiency permanent magnet motors, state-of-the-art compressor elements, and a redesigned monitoring system. The drive design of the ZR 90-160 VSD+ incorporates Atlas Copco's most sophisticated Variable Speed Drive (VSD) technology – NEOS drives combined with permanent magnet motors. The dual motor concept allows automatic variable synchronization of the independently driven airends ensuring maximum operating efficiency at every speed.
The ZR 90-160 VSD+ is available with an integrated MDG rotary drum dryer, providing a stable and guaranteed pressure dew point of -40°F at almost zero energy cost. The design and sealing of the venting chamber ensure physical separation between the oil and air circuits, eliminating any possibility of oil entering the compressed air chamber and guarantees Class 0 oil-free air.
Learn more at www.atlascopco.com/air-usa.