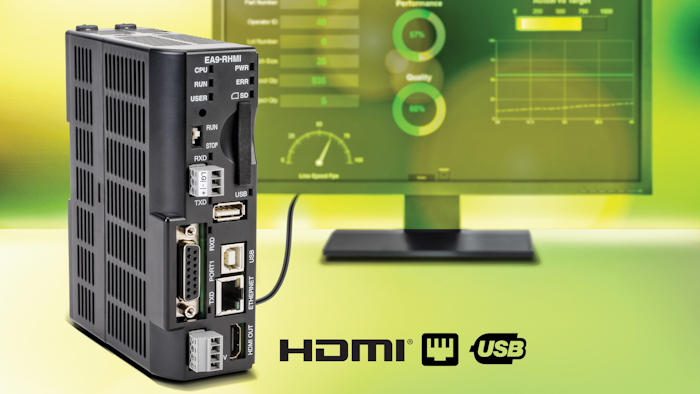 AutomationDirect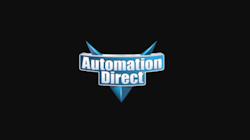 Automation Direct
Intended for the user who doesn't require a built-in HMI display, needs a larger display, or would rather strictly use the C-more mobile app, the C-more EA9 series remote HMI unit provides all the functionality of an EA9 touch panel without the extra cost of a touchscreen interface.
The EA9-RHMI has an 800MHz CPU and 82MB of project memory, includes two serial ports, USB 2.0 Type A and B, a built-in SD memory card slot and one Ethernet port. The Ethernet 10/100 Base-T port supports program download, remote Internet access, and communications to PLCs and PCs.
USB port A can be used to connect various USB devices to the panel such as a touchscreen, mouse, keyboard, flash drive and barcode scanner. The RHMI is compatible with EA9-PGMSW programming software.
The DIN rail mountable C-more EA9-RHMI from AutomationDirect is 12-24 VDC powered, has a 0 to 50°C (32 to 122°F) operating temperature range, and is UL, cUL and CE approved. 
Learn more by visiting www.automationdirect.com/cmore-remote-hmi.