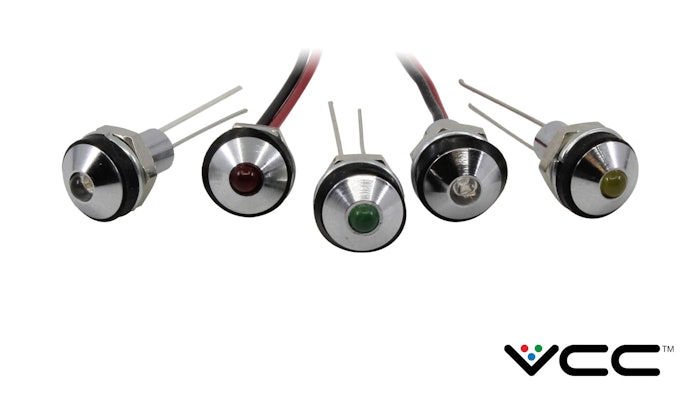 VCC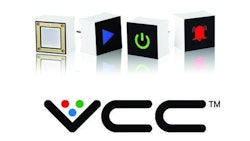 Visual Communications Company
Visual Communications Company rolled out a new PMI series made to perform when conditions are at their worst — the CD Series.
The CD Series is ideal for applications in machines, status indication, automation, controls, and aircraft instruments. For designers, OEMs, and end-users, VCC's CD Series provides benefits that won't quit:
Keeps moisture and dust out – an IP67 Rating ensures moisture and dust don't get in the way of a job well done.
Provides high daytime visibility – a protruded 3mm LED and prominent nickel-plated bezel ensure this indicator is easy to see while the sun's rays are beating down.
Resists shock, vibration, and more – designed for hostile environments, the CD Series includes a lock washer, hex nut and gasket seal for protection from vandals, shock, and vibration.
Fosters safe operation – depending on the model, viewing angles of 25° to 60° make the CD Series easy to see from a range of vantage points.
Allows for design flexibility via power options – optional resistor for 5V-28VDC and 120VC mean more design possibilities in a single indicator.
Guarantees reliable indication for the long haul – the CD Series was made for long life, with LEDs averaging 50,000 hours.
Enhances visual communication – LEDs are available in the single colors most commonly used for indication, including red, green, yellow, blue and white.
Learn more at https://vcclite.com/cd-series/