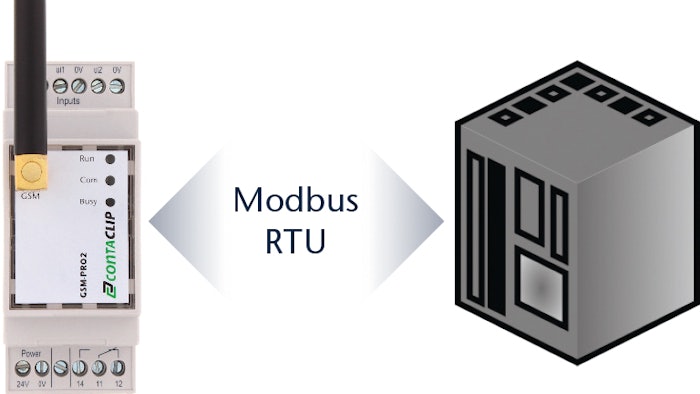 Conta-Clip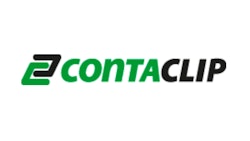 Conta-Clip
GSM-PRO2 series communication modules from Conta-Clip feature a Modbus RTU interface that enables easy data exchange with other controllers.
The modules operate in slave mode and can, for example, provide a PLC with added GSM functionality via an easy plug connection to the RS485 port directly on the C-type mounting rail. The GSM-PRO-CON extension module makes wiring even simpler. Plugged into the GSM-PRO2 module, it offers front-access terminals for connection to the controller.
The GSM-PRO2 parameterization software can be programmed to send a text or email fault message to specified recipients when the status of the PLC input changes.
Prompted by a text message that is sent to the GSM-PRO2 module, data is written into the PLC's digital and analog registers via the Modbus RTU interface. The PLC, acting as a master, reads out the data in order to trigger the corresponding actions. Various communication modules with and without GPS functionality are available for all common wireless standards up to 4G. 
For more, visit http://contaclipinc.com.