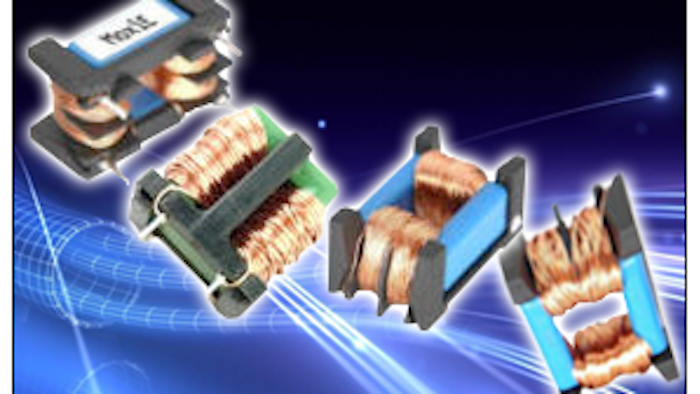 New Yorker Electronics
New Yorker Electronics Co.
New Yorker Electronics announced the distribution of Moxie Inductor's new Current Compensated Frame Core Power Line Chokes.
The new ROHS-compliant device is vertically mounted and supplies high inductance with a low resistance. Rated voltage for all four series is 250VAC maximum at 40°C. The operating temperature range is -25°C to +85°C with industrial temps available on request. These power line chokes are ideal in lighting ballasts, switch mode power supplies and industrial electronics applications.
The Moxie MOX-FCC-2413 Double Choke Series has a rated current of 0.29~2.93A and available inductance values of between 10mH and 100mH with a DCR from 285 to 2,920mΩ. The MOX-FCC-2323 Double Choke is rated between 1.55~4.05A. Its inductance values range between 2.20mH and 25mH and the DCR ranges from 65 to 295mΩ.
Features include:

Current-compensated frame core double choke

High inductance with low resistance

RoHS compliant

Current rating up to 4.05A

Rated voltage: 250VAC maximum @ 40°C

Operating temperature range: -25°C to +85°C

Bulk or tray packaging

Industrial temps available
For more, visit http://www.newyorkerelectronics.com/