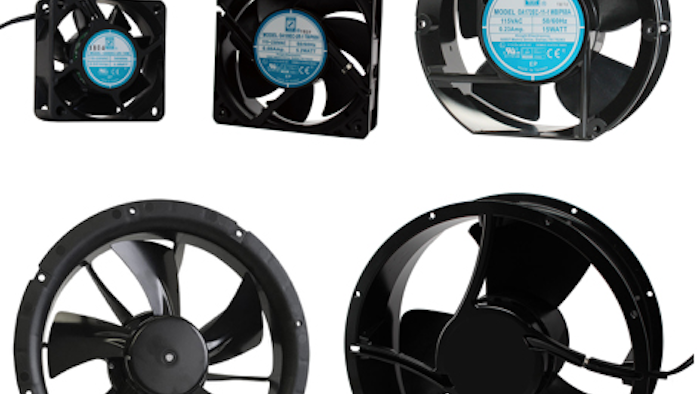 Orion Fans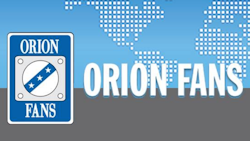 Orion Fans
Orion Fans has expanded its family of electronically commutated fans to include 11 new fan models to meet a wide range of AC application requirements.
Offering more design freedom, the enhanced product offering features 7 new frame sizes with CFMs ranging from 39 CFM to 220 CFM.
EC fans offer a low power, energy-saving cooling solution for AC applications. By maintaining the same interface between the fan and equipment, EC fans can be used as drop-in replacements for equivalent-sized AC fans. 
The AC input fans utilize a brushless DC motor and incorporate voltage transformation within the motor for significantly lower power consumption.
Orion Fans' expanded offering now includes 60mm, 80mm, 92mm, 120mm, 172mm, 250mm and 254mm models. EC fans are ideal for a broad range of applications, including: 
Oil and gas

Appliances
Commercial and process control
Refrigeration
HVAC
Electronic enclosures and cabinets
For water-proof and harsh environment applications, IP68-ATEX Series EC fans are available in 60mm, 120mm, 172mm and 254mm versions. These IP68-ATEX fans are designed for use in Zone 2 equipment involving explosive atmospheres or flammable gases, which require a spark proof fan design.
For more information, go to https://orionfans.com/group.php?name=EC%20Fans&k=3.