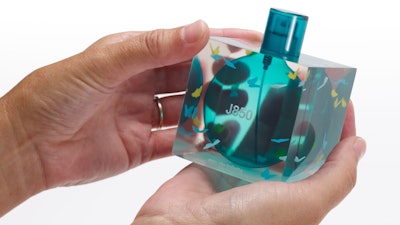 Business Wire
Stratasys this week introduced a new 3D printer that company officials said could cut prototyping times in half.

The Israeli-American company said the J850 offers more material capacity and faster printing to bolster productivity and lower costs for designers and engineers. The new printer, which utilizes the company's PolyJet polymer printing technology, can produce concept models twice as quickly as previous generations of the J-Series and could save weeks during the design process, officials said.

Shamir Shoham, vice president of the company's PolyJet segment, said the new system consolidates the typically separate streams and evaluate shapes, color and texture.

"The J850 merges these two mediums into one full-color, multi-material model to make better design decisions earlier," Shoham said in the announcement.

The company also rolled out new PolyJet materials — one for clear parts, the other for low-cost, concept components — and, in a separate statement, unveiled new thermoplastics for its Fused Deposition Modeling printers.