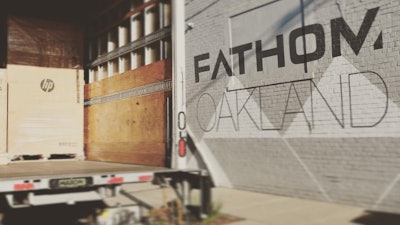 Fathom (Instagram)
Officials from a Chicago private equity firm recently announced an acquisition that they said would create one of the world's top independent additive manufacturers.

The deal would combine Core Industrial Partners subsidiary Midwest Composite Technologies with Bay Area additive manufacturer Fathom. The new company, including MCT's Milwaukee-area facility and Fathom's locations in Oakland and Seattle, would comprise more than 80 3D printers and 150,000 square feet of manufacturing capacity.

"Both companies offer differentiated engineering expertise, exceptional customer service and a long-tenured track record of successfully partnering with leading companies across myriad end markets," MCT CEO Ryan Martin said in a statement.

Fathom offers conventional manufacturing techniques — including CNC machining, tooling and injection molding — in addition to fused deposition modeling, multi-jet fusion, polyjet printing, selective laser sintering and stereolithography additive manufacturing. MCT provides prototyping and on-demand production to numerous industrial sectors, including aerospace, consumer products and medical devices.

Terms of the transaction were not disclosed.