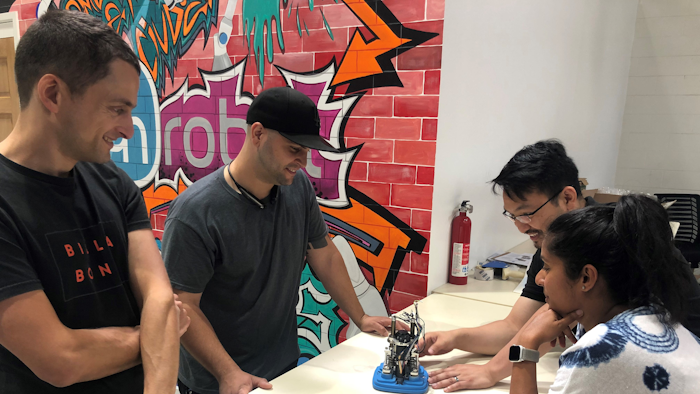 OnRobot
Danish robotics startup OnRobot last week officially opened its first specialized research and development office in the U.S. market.
The company, which makes end-of-arm tooling for collaborative robots, said Culver City, Calif., space will provide engineers with 6,000 square feet of space to work on new products.
OnRobot acquired fellow startup Perception Robotics last year, but determined that Perception's existing Los Angeles facility would be insufficient to accommodate R&D, production and assembly.
The expansion follows the establishment of a new U.S. headquarters outside Dallas in November.
"As OnRobot continues its aggressive expansion throughout North America, moving to a larger location in Culver City offers multiple benefits," Enrico Krog Iversen, the company's CEO, said in the announcement.
The space will initially house 17 OnRobot employees, and the company said it expects to add more staff next year.