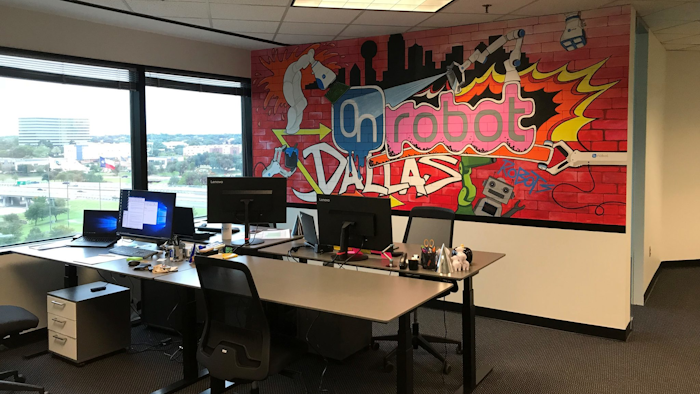 OnRobot
Danish robotics company OnRobot announced the opening of a new U.S. headquarters in Texas last week.

The company, which makes end-of-arm tooling and other hardware and software for collaborative robots, said the facility in a suburban Dallas office park currently houses four employees. Officials expect to add 25 to 35 more in the next two to three years.

OnRobot said it picked Dallas due to its centralized location and its proximity to partner companies.

"Not only was it the prime location for our business, we were also pleased to see the tech boom that has been going on in the city," Kristian Hulgard, the general manager of OnRobot's Americas division, said in a statement.