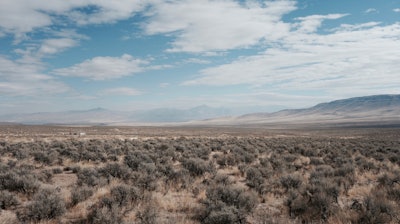 Lithium Americas Corp.
A U.S. Senate panel this week held a hearing on legislation designed to accelerate domestic production of minerals needed for electric vehicle batteries and other advanced technologies.

But lawmakers' increased attention to the nascent industry's raw material needs may have already come too late, Reuters reported Tuesday.

The measure, authored by Sen. Lisa Murkowski, R-Alaska, with support from members on both sides of the partisan aisle, would enact a 2017 executive order designed to streamline regulations for new mining operations for crucial metals, such as cobalt, lithium or graphite.

Industry analysts, however, told Reuters that only a handful of mines are currently operating or in the works, and that the country's overall mineral reserves remain largely unknown. The U.S. also has limited capacity to process those minerals — especially compared to China, whose lead in the production of vital metals reportedly made attracting investment in new U.S. projects difficult.

"They've just been at this a lot longer than the rest of the world," Wood Mackenzie analyst Gavin Montgomery told the publication.