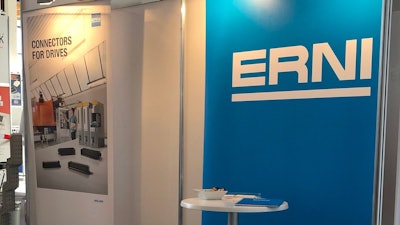 ERNI Electronics (Twitter)
Swiss electronics company ERNI plans to build a new $25 million U.S. headquarters and manufacturing facility to "significantly increase" its presence in the country.

ERNI Electronics' U.S. president Bill Knable told the Richmond Times-Dispatch that the company will break ground on a site in Chesterfield County, Va., next month and complete the first phase of construction by the end of the year.

Once completed, the project will include some 80,000 square feet and add more than 100 workers to ERNI's Virginia operations over the next five years. Its current facility, about 15 miles away in Richmond, employs about 25 people.

The company, which produces connectors and housings, said it picked the Virginia site over locations in South Carolina and other states.