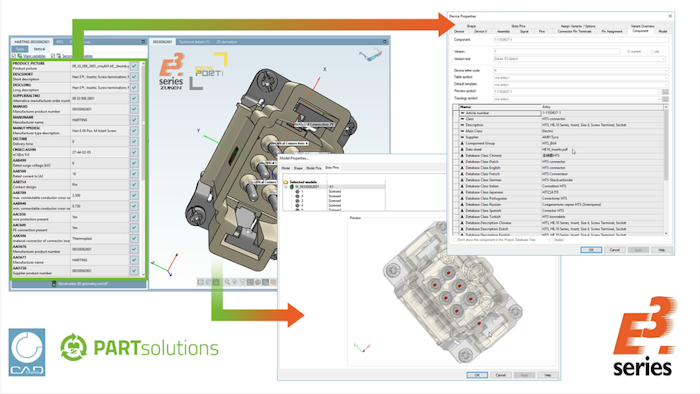 Harting Technology Group
German industrial technology firm Harting announced that it is the first company to support a new, common platform developed by software companies Zuken and CADENAS.

The companies said the partnership would provide users of Zuken's E³.series electronic CAD software access to components on CADENAS' online portal.

Harting, as the first vendor to actively support the combined interface, provided component information for ECAD applications to customers. The company also demonstrated how users could search the portal, find a Harting connector and download it into designs at a recent Zuken showcase.

"Fast and reliable access to component libraries is essential for smooth production processes and meeting time-to-market targets," the company said in the announcement.