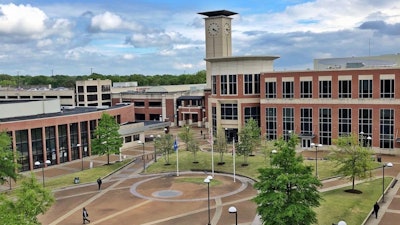 University of Memphis (Instagram)
The University of Memphis officially opened its metal 3D printing lab at the campus' engineering school last week.

Officials said the Metal Additive Manufacturing Lab is the first educational facility of its kind in the region. The lab will both bolster the university's research capabilities — including in other disciplines that could incorporate printed metal parts — and prepare students for high-tech engineering jobs with its manufacturing partners.

The university said it has dedicated $2 million to renovating, equipping and staffing the lab.

"This new lab that will set the University of Memphis as the national standard for metal additive manufacturing and will position the Memphis region as the hub for additive manufacturing facilities and R&D," Memphis mechanical engineer and first lab director Ebrahim Asadi said in a statement.