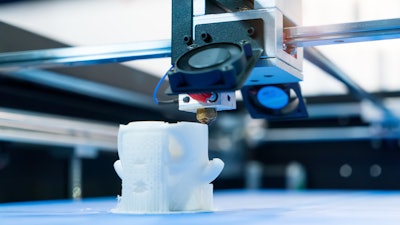 iStock
Massachusetts 3D printing firm Desktop Metal last week touted the induction of its co-founder into an industry hall of fame.

TCT Magazine readers and participants from the additive manufacturing sector voted for three individuals — out of six nominees — to be named to the TCT Hall of Fame at the publication's awards banquet in Birmingham, U.K.

Ely Sachs, a Massachusetts Institute of Technology mechanical engineer who helped establish Desktop Metal in 2015, was selected for his contributions to the industry, including the invention of binder jet printing and coining the term "3D printing."

"My father, a publisher, inspired in me a love of printing, making my choice of the term 3D printing in the 1980s quite natural," Sachs said in a statement. "I am delighted to see and participate in new innovations that build on the base that we established."

Carl Deckard, the inventor of selective laser sintering and currently the CTO of Structured Polymers, and Morris Technologies founder Greg Morris joined Sachs in the 2018 class.