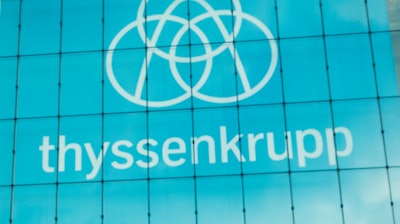 Thyssenkrupp AG
German steel company and industrial equipment maker Thyssenkrupp says it plans to split into two firms in a setup that it says will be "much more focused and efficient."
Thursday's announcement followed long-running speculation about the company's future. A statement Thursday said management will propose separating the firm via a spin-off into two separate entities that will be run as independent, listed companies.
The new Thyssenkrupp Industrials AG will include the elevator and automotive supplies business. The other company, Thyssenkrupp Materials AG, will include Thyssenkrupp's 50 percent interest in a joint venture merging its European steel operations with those of India's Tata Steel.
Details of the split must still be developed, and the move approved by Thyssenkrupp shareholders. The company said "this could take place in 12 to 18 months."