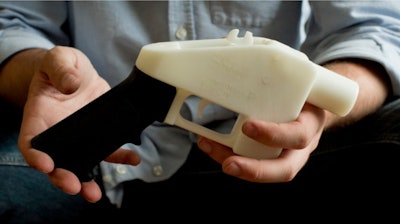 Jay Janner/Austin American-Statesman via AP, File
A former puppet specialist with the Broadway musical "The Lion King" is accused of printing a 3-D gun in the theater's prop room.
Ilya Vett was arrested last week on a misdemeanor charge.
A criminal complaint says a police officer observed a 3-D printer producing a "hard black plastic object" shaped like a revolver.
It says Vett told a detective that he was making a gun as a gift for his brother, who lives upstate and has a gun license.
In New York, it is illegal for an unlicensed person to print a 3-D revolver.
Vett's attorney did not immediately respond to a comment request on Tuesday.
Disney Theatrical Productions declined to comment but confirmed that Vett no longer works at the show.